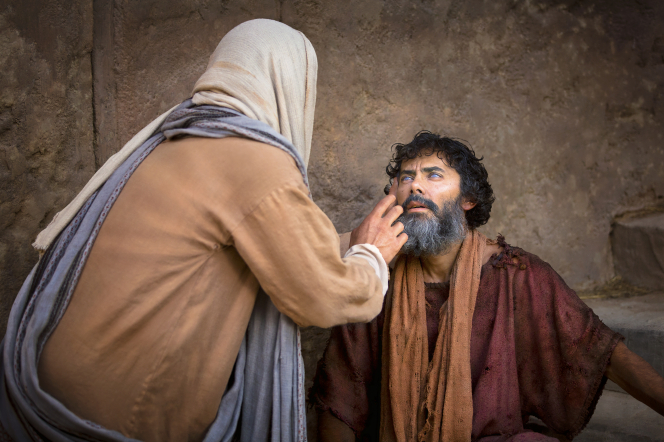 One of the promises that God gave me in 2012 was that the leaves of the Tree of Life would bring healing to the nations (you can find this promise in Revelation 22.2), and when God showed this to me, He was talking about several things, not least of which was the healing of racial divides, and a major part of the ministry of Tree of Life Church is building a house of prayer and worship for all the nations.  But in addition to that role, healing also means physical healings.  In 2019 we have seen tumours disappear, people get out of wheelchairs and walk again, deaf ears open, blind eyes open, frozen limbs start to move, torn muscles repaired, people healed of all kinds of diseases.  And I believe that in the roaring Twenty Twenties that we are walking into, Tree of Life Church – every Tree of Life Church is going to seen major miraculous verifiable miracles.  That is actually our portion as Christians.  Healings and miracles are the children's bread and we are the children of God.
So, I will do some posts on healing in 2020, to inspire faith, to challenge traditions and to equip you to receive your healing and to minister healing to others.  I will try and say somethings in ways you might not have heard before to help you grasp the truths of healings and renew your mind so you can experience total life transformation in the area of healing.
We need to never, ever forget that healing is the children's bread, and that healing played a vital, very important role in the growth and life of the early church.  You can prove that throughout the book of Acts, and the first few centuries of church history.
While heading to a prayer meeting, Peter and John meet a man who has never walked in his life – that's a hopeless case.  That's the kind of person modern medicine has given up on.  Undaunted by this, they obey Jesus' instructions to the church and minister healing to him.  They were not alone – just like you are never alone – because the resurrected Lord was with them – just like He is with you right now.  And that man jumped to his feet, started jumping around, started praising God and followed them to the prayer meeting.
Acts 3.9 tells us all the people saw him.  Acts 3.11 then tells us that people ran to the apostles!  If we want people to gather to us and hear us teach, we need to obey Jesus and heal some people.  It opens the door all the time!
And although Peter and John got some criticism, some negativity and some hatred for that, the church grew and people were transferred from death to life:
And though persecution arose, many believed, and the number of the men were about five thousand (Acts 4.4)
People in the 21st century, just like people in the 1st century still want to see Jesus work (John 12.21).  They want to see Jesus changing lives, they want to see Jesus healing bodies, they want to see Jesus coming the clouds in glory!  When they see Jesus, people are drawn to Jesus.
I want these posts over the next few weeks and months to reveal Jesus the Healer to people, to help you see Him as the Lord Your Healer, as the one who takes sickness away from the midst of you.  That is my passion and my prayer!