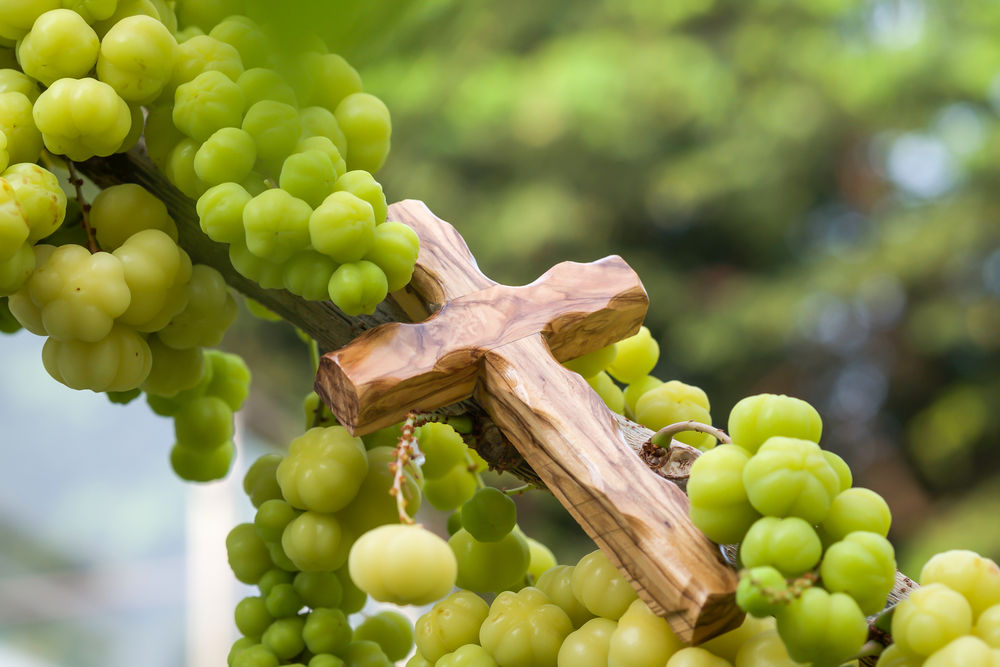 We started this series looking at what grace was, then we looked at the powerful truth that living by grace means you win in life. Now we understand grace and how it makes us reign, we can also find out that it makes us fruitful too!
The law will never ever make you fruitful. But the grace of God will make you fruitful. The grace of God will produce fruit in your life. True grace bears fruit!
Paul wrote to the Colossians and said "All over the world the gospel is bearing fruit" (Col. 1.6). When you encounter God's grace through the gospel it bears international fruit! All sorts of fruit! Without grace, no religious works will work. But when you encounter grace, suddenly prayer works, fasting works, going to church works, serving others works, loving others works. We must encounter grace to be fruitful! We must encounter grace to walk in our dreams, our inheritance.
You see a sinner cannot under any circumstances do a good work that is acceptable to God. But once you encounter God's grace and believe in that grace, and are saved, then you can produce good works that God accepts and that are fruitful. Those are the works we should be approaching.
I see a disturbing trend among people who discover what they think is "grace", they get this grace revelation, then they stop giving, stop going to church, stop serving others, stop living for Jesus. That is not grace, because true grace produces international fruit. That is a false understanding of grace. It goes with a false understanding of works – that often leads to dismissing any insistence on showing faith with works (James 2.18) as legalism and wrong.
No – there is a place and purpose for works in our lives, once we have been rooted in grace. If we are not fruitful, we are not rooted in grace, not rooted in local church, and not rooted in truth. We need to get rooted in grace, but when we do – then we start doing works – it shows our faith to the world. Faith is what gets us saved, but works is what gets the world around us saved!
It is true that works will never make us right with God, but they do make us right with the world. We should be so rooted in grace we are fruitful with works that change the world. We should be disciples of Jesus Christ, praying and seeing those prayers answered, we should be tithing, giving and prospering, we should be healing the sick, we should be serving in local church, we should be propsering in our career. We should be living in victory.
Grace teaching has helped us all realize that there is a wrong place for works – we cannot use works to earn God's love and favour or acceptance, we should not use works to impress others or win their praise, but we can use works to love people, to restore people, to help people, to change the world. That is the right use of works. We should be using works to walk in joy and peace and increase the joy and peace in the world.
Jesus said we should be bearing fruit that remains (John 15.16). You should be fruitful in your character, your conduct and doing works that win people to Jesus. That comes through being properly rooted in grace. Grace is always fruitful.