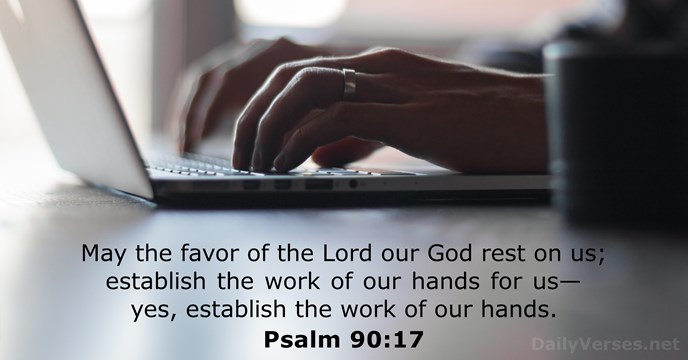 One of the things I get asked a lot is how can I be a better employee, how can I get a pay rise, how can I get a promotion, how can I live for Jesus in my office or school. So I am going to do a series of blog posts on living for Jesus in the workplace. Before I was a pastor, I have been a school teacher, I have worked in sales and recruitment, and I have run a busy restaurant. I know a lot about work and the workplace and I know the Word well, so I believe I have a lot to offer in this series.
Today I am going to start with the absolute basic – to be a good employee as a Christian, you need to spend time in the Word of God.
Now, when you read your Bible you need to focus on the Bible, and we should read the Bible every day. We at Tree of Life have a Bible reading plan on our app (www.tree.church/app) and it does your soul good to read the Word daily. But there is something you can do that does not need the same kind of intense attention, and that is listen to the Word of God. You can wake up to the Word of God as your alarm, you can listen to the Word on your morning commute, and in certain work places and situations you can listen to the Word while actually working! That is a powerful thing, so not take that lightly. You can even shower with the Word of God playing!
The Word of God makes you clean, it is spirit and life and brings your mind to things that are spiritual and full of life – the Word will remind you of God's promises, it will correct you when you are off path, it will promote you and bless you. It will warn you when you are about to make a mistake, it brings peace in the storms, it brings joy in the worst of circumstances. You need the Word of God to just survive in many work places!
A lot of work places will make your mind dirty – but the Word washes you. Now don't just listen to the Word, set aside some time to read it too, but do listen to it daily.
Reading makes you think, but listening can change how you feel and influences your peace and joy. The Word is the seed of all miracles, and you can be anywhere in the world and just listen to the Word of God.
If you have to drive a work colleague somewhere and you are playing a CD or MP3 of the Word of God, that will save you from some pretty unimportant and distracting conversations! If you can use headphones while working, get some Word in your ears every single day.
The more Word you hear, the more your faith rises up and the more your life changes for the better – including at work. No one can make you listen to the Word, you have to chase it, you have to make time, you have to put the effort in.
It takes about 70 hours to listen to the whole Bible, you could do that in two months or even one if you wanted to. Concentrate on getting as much Word in your heart as possible.
The Word of God will change you forever. This is actually the foundational secret to your career success and living for Christ at work.