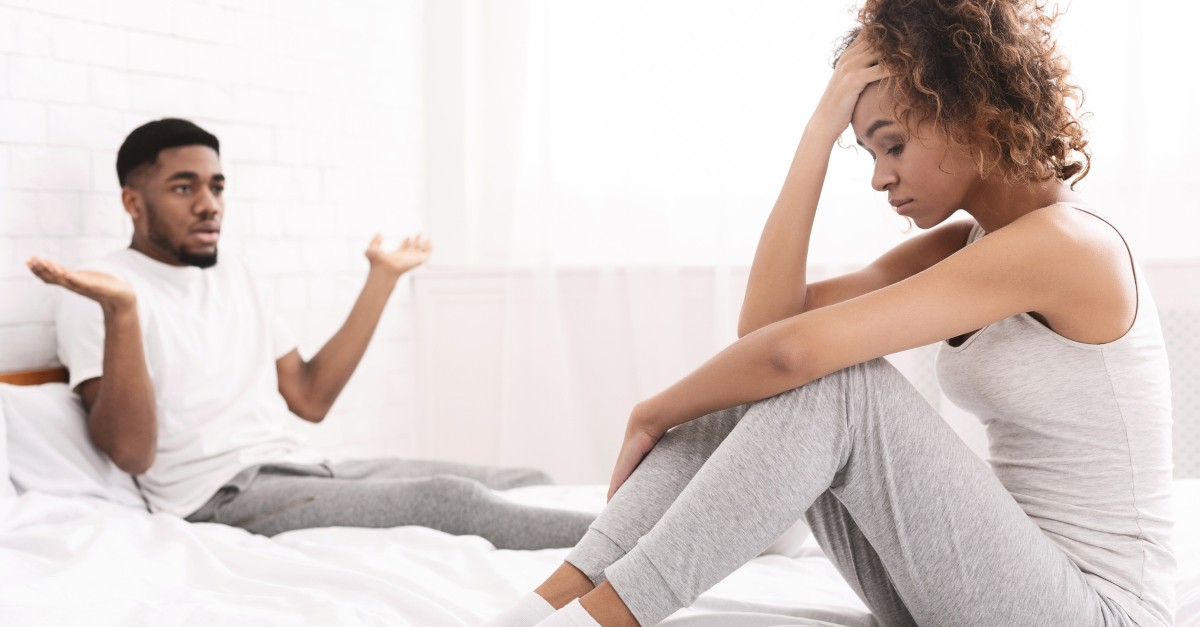 The Bible says some things very strongly. It says that fornication should "let it not be once named among you, as becometh saints" (Ephesians 5.3). Fornication means to have sex before you are married. If you are married, and have sex with someone you are not married to, that is called adultery. A lot of pastors are not talking about fornication any more, the word itself seems outdated and quaint to many people. But I believe that a good pastor should reflect the heart of the Lord, and give their people accurate Biblical knowledge and proper understanding. A pastor has to teach everything the Bible teaches.
I knew when I started this series on falling off the bridge – you know failing to make your destiny because you do not put one foot in front of the other but you end up doing something and going the wrong way and falling – that at some point I would have to address this. I was a little anxious for two reasons. One, I have had people leave Tree of Life when I talk about this. It genuinely upsets people as a topic. Secondly, I am a human too, and I have the same temptations as all of you, and I didn't live perfectly before I got married, but we must live by the Word, live by faith and teach the whole Bible!
The standard of the Word of God is that no Christian should ever be involved in fornication, that sex should be for marriage, and marriage alone. Christians should not be involved in it – in fact, according to Ephesians 5.3, they should not even be talking about it. A Christian should not be speaking to another Christian they are not married to and saying "do you think we should have sex?". Not even talk about it.
But fornication is becoming more and more common among Christians, and it is destroying the lives of many Christians, causing them to misstep and go flying off the bridge towards their destiny and a life of abundance and peace. Listen, there are men and women out there who will bring you to a place of fornication. They will take advantage of your needs, they will corrupt and destroy whole churches. They will stop you stepping into your ministry, your destiny and your abundant life. They will destroy your future!
Fornication is breaking God's Word and God's design for humanity. Now, every human being is subject to the temptation to commit fornication. But you need to put God as your highest priority, you need to make God your first choice, not sin. You need to realize you will lose out on life if you do not obey God. Your life is always better when you do things God's way. You can be at church every week, you can worship with your hands in the air, you can tithe and you can serve – but if you are committing fornication you are in disobedience to God and His plan for your life.
I have had people tell me that the instructions on not having sex before or outside marriage are archaic, ancient laws, meant for an older generation, but not for now. They tell me that it is not realistic to save yourself for marriage, that lots of Christians are living together, that it does not make sense to keep your virginity. But we are supposed to live by faith in God's Word, not what others are doing, what makes sense or what seems realistic. We are supposed to walk with the Lord and love the Lord. We are supposed to know the Lord and have a personal walk with Him. We are supposed to have a deep sincere relationship with the Lord and want to obey His Word and instructions.
Now listen, not committing fornication will cost you something, but it will pay more than it costs. Committing fornication will benefit you temporarily, but it will cost more than it pays. One of the ways that it costs is that fornication destroys your soul.
You may think I am being overly dramatic in saying this, but the Bible again is very clear. Proverbs 6.32 says that a man who commits adultery will destroy his soul. If you have sex before or outside of marriage, it is the same thing as taking an axe blow to your mind, your emotions and your ability to make good decisions. I have met many Christians who are deeply wounded in their ability to think, to feel and to make good decisions – often that wounding in the soul is caused by sexual immorality.
There will be people in church Sunday who came from their boyfriend's or girlfriend's house. I won't know any better, but it's nothing to do with me, it is between you and God – and it is you destroying your own soul. You are negatively affecting your inner self, and that is not sustainable.
With my experience pastoring, I know that as soon as someone is involved in fornication, their spiritual life just jumps off the bridge. They are not walking forward any more, they are in free fall. Their soul starts to nose dive towards destruction. Right off the bridge!
Now knowing that fornication will destroy your soul is bad enough, but it also destroys your body. The Bible says "Flee fornication, every sin you do is without your body, but he that commits fornication sins against their own body" (1 Cor. 6.18). When you commit fornication, you are destroying your soul and assaulting your own body! Your body is a temple of the Holy Spirit, do not use it to commit fornication.
If you are in fornication, do whatever you can to get out of it.
Next post, we will discuss more ways in which fornication is the same as jumping off the bridge to your future.