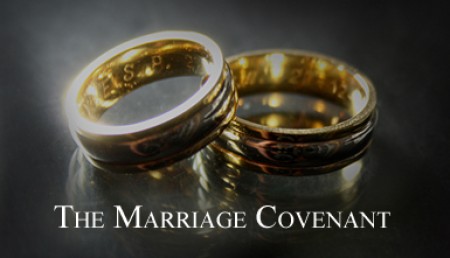 Last week, we looked at one of the most common ways people fall off the bridge to their destiny and miss out on what God has for them – fornication. You can read that post here. Now we will look at another issue about fornication that stops people getting to their destiny – fornication joins you to people that you should not be joined to.
Sex is supposed to be a binding experience between two people, and that bond is supposed to last forever. When you commit fornication, you are entering into a covenant with whoever you have sex with. God's plan is that when a man and woman have sex for the first time, blood is shed, and that a permanent covenant is formed. Before that happens, the man and woman should be making a public declaration of permanent love and commitment to be married to each other, to be exclusive with each other until death separates them.
If you are "sleeping around", you will be entering into union with a whole bunch of different people, your soul will be all over the place, you will be unable to focus, you will lose creativity, you will fail to prosper, you will fail to enter into your destiny and you will be incapable of dreaming big. Fornication destroys your power to dream.
Paul is very clear about this – do not take a part of the body of Christ and make them part of the body of a prostitute (1 Cor. 6.15). This is real talk today, this is about real things. I have seen Christians who have spent their entire lives crippled and broken, unable to win in life because of fornication. They remain tied to that other person and never break free.
The other thing that makes sex so special and exclusive is that sexual activity is the only thing that a man and woman can do that creates life. A human life is the single most precious thing on the planet, and it is best that a baby is born with a mother and father in an exclusive, marriage covenant with one another. Otherwise, there will be the temptation to even murder the baby! David murdered Uriah to hide his unwanted pregnancy, today people just murder the baby, saying it is just a few cells. You are just a few cells too – but you are a living human! Now, if you are in a situation that is less than ideal, there is grace and there is restoration, but you will have struggles and difficulties that you did not have to have. God could see those situations would make life harder, and gave you a way out – sexual purity.
Fornication can easily knock you flying off the bridge and stop you getting to your destiny. I have seen it happen so many times. Be like Joseph – flee from fornication! Run from it.
Next week we will look at some of the emotional issues that come when we commit fornication.